The HAP Constitution directs that the National Executive may have a maximum of seven fixed positions, plus the addition of one nominated representative from each State or Territory Executive. At the moment there are six members on the National Executive.
Each State Executive must have at least three members, some of whom may also be members of the National Executive. At the moment there are State Secretaries in NSW, Victoria, South Australia and Queensland.
This page will be updated as new members are appointed and when relevant CV's are supplied by existing members. Some members of the National and State Executives include (in alphabetical order):
Jason Fairbairn: NSW State Committee

Jason Fairbairn
"If the people cannot trust their government to do the job for which it exists – to protect them and to promote their common welfare – all else is lost." – Barack Obama
It was as a primary school student in the 1980s that I first visited Parliament House. I remember walking the halls and thinking how incredible it was that these men and women represented the people. I believed they listened to the nation, had our best interests at heart and acted for the greater good.
As the years have gone by this belief as eroded, politics has become more about protecting private interests, honesty has made way for deception and freedom of choice feels like it is becoming increasingly restricted. Policies are no longer are about what's best for Australia's people, but have become about what is best for a select few. Transparency in decision-making and the freedom of information are under threat and it's time to take a stand.
My childhood was spent in the Eastern Suburbs of Sydney with my Mum, Dad and my younger sister. They were simple but fun times spending afternoons in the park, at the swimming pool or riding my bike from beach to beach with friends and just watching the waves roll in. I went to the local Primary School in Clovelly and moved on to High School at Marcellin College in Randwick.
From a young age I had a strong sense of what was fair, right and truthful. I've always believed strongly in people being free to be themselves and all people being equal. I was fascinated by the justice system and had dreams of becoming a lawyer, and when I graduated I was awarded the Sir Lionel Bowen Award for Legal Studies.
After graduation, I developed a strong passion for health and wellbeing and what people need to truly thrive. I was really interested in health and disease prevention and wanted to understand how our body functioned and how we could live healthier lives. I went on to complete a Bachelor's degree in Exercise Science, a Graduate Diploma in Education and a Masters degree in Teaching at ACU.
As people spend so much of their time at work, I chose to focus my career in the employee health and wellbeing space to further the health of the Australian population. Healthcare should first and foremost be about prevention and helping people be their healthiest self. Health is a holistic concept, one that is not purely about the physical health and vitality but also about a person's sense of belonging, strong relationships and a sense of positivity and balance in their life.
In my 12 years working within the employee wellbeing sector, I have designed a number of corporate wellbeing programs dedicated to improving the health of thousands of Australian workers and tailored to the specific needs of each workforce. I've implemented programs encompassing everything from mental health to skin cancer prevention.
I am also a trained teacher and I have spent time working in both primary school and high school settings, personally experiencing the day-to-day struggle that teachers have in today's education system. Teachers are being buried in admin and paperwork, all of which takes away from time planning quality lessons. The system is constantly increasing pressure on teachers through standardised testing, an increased number of administrative tasks and the removal of any flexibility to decide their teaching content.  New teachers are not being supported and half of them are leaving within five years.
The solution is not about increasing the entrance marks for teachers to university but about supporting those that are in the system, reducing the workload, and allowing them more to be more autonomous in their work. Teachers are absolutely critical to the future success of our country, they should be rewarded and recognised as such. Teachers should be trusted and empowered to do their job, not over managed, over directed and constantly measured.
As someone that values health and wellbeing, I spend a lot of time exercising and training so it's quite common to see me running across the beach or playing touch football with friends in the park.
I am passionate about people's right to access the best medicines and treatments for them utilising the very best of both pharmaceutical and natural medicines. People should be provided with clear and transparent research that is free from vested interests with which to make their decisions. Australians have a right to be part of a healthcare system that puts the health of the people first and is free from the influence of profit driven business interests.
I believe that the Australian public should be able to trust the media; our news outlets should be independent of special interests and must disclose any arrangements that may be considered a conflict of interest. They should be fair and impartial and ensure they present both sides of a discussion rather than be driven by an agenda.
I have also witnessed first hand the issues that small business owners face under the pressure of taxation and the mountains of paperwork through supporting my wife's successful small business. I've seen the struggles to get the paperwork in order and the battle to make a living at the end of the week despite the blood, sweat and tears that are poured into it.
Small business makes the economy tick; they make up the majority of the Australian business landscape and employ 40% of the workforce. We need to support small business and build a taxation model that fairly taxes the wealthy and supports those that are struggling.
Australia is a unique continent; we have an environment that is both diverse and breathtaking. It is an environment to be celebrated and protected. This is our home and we must take action to ensure that it is looked after so it can continue to look after us. As a father, I want to ensure we are striving to improve the environment and that we are leaving this country cleaner and greener than before.
I have spent my childhood and adult life in Sydney and now I am raising my young family here as well. I love working and living in Sydney, but I really enjoy exploring other parts of this fantastic country and experiencing new places. Travel gives you a new perspective on the world; it gives you an opportunity to meet new people, understand their challenges, their ways of living and teaches you about yourself.
Travel also gives me the opportunity to expand on another of my hobbies, which is photography. I enjoy experimenting with my camera trying to get that 'picture perfect' image and travelling gives me new things to photograph.
It is estimated that a quarter of world disease has its root cause in environmental change.  Drivers of climate change have a direct impact on human health. Extreme heat, rising sea levels and poor air quality all directly impact the health of humans. Climate change can also increase the spread of disease as well as amplify the impact of pollutants in vulnerable people. It is responsible for thousands of deaths worldwide, a number that will only continue to rise if we don't make changes.
It is for these reasons that I stand with the Health Australia Party, to ensure that the government is open and transparent with the best interests of its people at heart, to protect our rights and freedom of choice, to support a healthy economy, a healthy environment and to ensure a healthier future for Australia.
Dr Isaac Golden, National Secretary, Victorian State President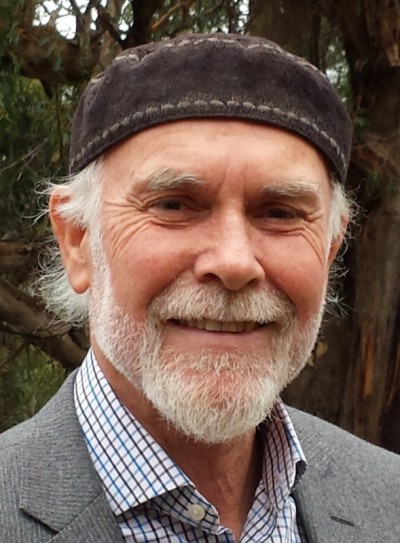 Dr Isaac Golden PhD
Following an early career in finance and financial accounting, Isaac changed career paths to natural medicine and has been a homoeopathic practitioner since 1984, and teaching since 1988. He founded the Australasian College of Hahnemannian Homoeopathy in 1990, which offers distance education courses in homoeopathic and natural medicine. Isaac is a regular contributor to local and international academic journals, and is the author of eleven books on homoeopathy and over 100 articles.
He has lectured in 9 countries. He is a world authority on homoeoprophylaxis – the use of homoeopathic medicines for specific infectious disease prevention – and was the first person to be awarded a PhD from a mainstream Australian University for research on a homoeopathic topic. He has undertaken immunisation research in Cuba and India in conjunction with Government authorities in those countries. In April 2016 he was invited by the government Department of AYUSH to visit India to advise on planned Dengue Fever immunisation programs in Delhi and Kerala State involving millions of people.
He worked in a range of positions with Endeavour College of Natural Health, including Head of School and Business Manager Academic until 2012. He was an Honorary Research Fellow, Faculty of Science, Federation University Australia from 2013 to 2016. He is presently Research Advisor on the Ethics Committee of the National Institute of Integrative Medicine, and is a peer reviewer for a number of Australian and international professional journals.
Isaac was President of the Victorian branch of the Australian Homoeopathic Association – Australia's largest national organization of professional homoeopaths – from 1992 to 1998. In March 1999 he was awarded the Association's Distinguished Service Award for his "many years of service to the Australian Homoeopathic Association and for his significant contributions to the homoeopathic profession in Australia".
Isaac's research interests are built on a belief that Australians need to be shown the substantial evidence base of natural medicines and see how safe and cost-effective they can be. His own work relates mainly to showing the effectiveness of homeopathic medicines for both treatment and disease prevention. He believes that the health system in Australia needs to be changed from the present disease management system to a health creation system.
Andrew Hicks: National Registered Officer, Victorian State Secretary
Andrew Hicks BAppScPhys, BEngComm
Andrew has been involved in the Audio Visual and Video Conferencing industry for over 20 years. He currently owns and operates a specialist consulting firm with headquarters in Melbourne and operating in Canberra and Sydney. He has a Bachelor of Applied Science (Applied Physics) and a Bachelor of Engineering (Communications). In addition, he also holds a qualifications from InfoComm International as a Certified Technology Specialist – Design.
Since a young age, Andrew has always been involved in learning and working outside of the typical education institution. His work in video, sound and lighting production lead to a focus on meeting customers' needs, regardless of the individual situation. Technical bachelor degrees in science and engineering further developed a scientific approach and methodology to analysing any situation.
After University, his work lead him to a large national Audio Visual integrator, working on multi‑million dollar projects in various roles. In 2011, Andrew co‑founded Parity Technology Consulting to provide a specialist service that was lacking in the AV industry. The business has grown significantly with many clients ranging across Universities, Corporate and Government sectors. The reputation of the business is highly regarded, also winning a national award for a Government project.
With such a combination of client focus, project delivery and consultation services, Andrew has developed a skill set which can be applied to almost any situation, industry or role. The consultative approach combined with science and engineering allows in depth analysis of any problem, enabling the core issue to be established.
Andrew has a keen interest in holistic health, combining both natural medicine and western medicine. The two can work hand in hand to ensure the optimal health care for people, with their best interests truly at heart. Environmental and democratic aspects are also particularly important factors when looking at our society.
After watching the current and previous Governments, legislation, politics and widespread misinformation, Andrew decided to take a stand to make a difference in our country. The Health Australia Party has a solid, logical and balanced approach to the many aspects of life in Australia, as demonstrated by the five fundamentals of the party.
Molly Knight: NSW State Secretary
MOLLY KNIGHT
Molly Knight grew up in Armidale NSW. Her parents owned and ran a small family corner store, Knights Corner, which still exists today. Molly's parents worked 15 hours a day, 7 days a week and Molly worked alongside them in the shop after school and on weekends. The Knights were a good, hard-working family; working hard to support their family and community. This life was, of course, before the age of supermarkets and big business, the rise of which has threatened the opportunity for hard-working families of today to prosper with a small business, which Molly believes is the backbone of Australia and must be supported by Government.
Molly has been married to her soul mate, Mike, for 15 years; living and working together in a partnership built on respect and compromise. Molly is the mother of two remarkable young women and Granny to three magnificent granddaughters.
After leaving school Molly first studied nursing. When she became increasingly ill and discovered modern medicine offered her no cure, Molly turned to natural medicine which restored her health. Her own healing story prompted Molly to study natural therapies and she has now worked in the natural health field for over 30 years – working across Australia in Canberra, Perth and Sydney. She is a Herbalist and has studied nutrition, iridology, clinical hypnotherapy, aromatherapy and Emotional Freedom Techniques (EFT). Molly's deep knowledge in her field and her caring nature have resulted in long-term patients of up to 25 years seeing her, with some travelling from Perth, Melbourne, Canberra and Queensland. Molly treats her patients like family, with solid friendships formed from her deep commitment to the health and wellbeing of others.
Molly lectured at Nature Care College in the 1990s and has been running her own clinical practice since 1989, building on experience she gained from working in a range of clinics and alongside gifted therapists.  Molly has observed radical change in the health field in the last 50 years. She is passionate about ensuring that natural medicine, the oldest and most cost-effective form of healing, maintains its rightful place in our society. It is fundamental to Molly's values that people have the choice of treatment that complements their beliefs, goals and lifestyle. Molly will fight to ensure we all have our voice heard and demonstrate our constitutional freedoms and democratic rights in all areas of health care.
Molly is very concerned about the decline in the quality of our food supply. The ever-growing amount of harmful pesticides, herbicides and insecticides in our food chain and the insidious introduction of GMO foods creeping into our food chain is alarming, as is the lack of accountability and transparency in Australia's current food-labelling laws. Along with the controversial fluoridation of our water supply, the daily chemical contamination of the human body is, in Molly's experience, one of the leading factors contributing to the decline in public health and the increased rates of cancer and chronic diseases.
Molly passionately believes that greater transparency is needed in Government decision making process. Australians have lost trust in our own government and we must work to earn that trust back. Corruption and manipulation by vested interests have no place in our democratic system. Parliament is there to represent all people, not just corporate Australia. Molly believes the tax system must be recalibrated with a focus on fairness.
Molly is in alignment with the Health Australia Party. We need to get back to how we used to be, having strong healthy people with access to organic foods and natural health care, a vibrant healthy economy that is fair and balanced for all, a healthy environment that is supported with non-polluting renewables, an honest and transparent healthy democracy and a healthy society for each and every one of us. We all deserve that!
Kate Moore: NSW State Secretary
KATE MOORE
My bare-footed childhood exploring nature and climbing trees in our small NSW country town planted my life's love of nature and freedom.
After high school, I left the bush and headed to the city to study journalism. Studying and practising journalism in Australia's capital while living a short walk from Anzac Parade –The War Memorial at one end and Parliament House at the other – where you can breathe the power of Australia's political heart, was intoxicating and awakened in me both the importance of politics and the influence of the written word.
Quickly finding work at a Sydney based magazine, I threw myself into the world of journalism. And, never having been one who needs a lot of sleep, I grasped every opportunity and I loved it all – meeting people, interviewing, writing, editing, desktop publishing. I grasped any opportunity to share people's worlds and opinions with a wider audience. Always with one guiding motto – journalism is balance, presenting both sides to a story. A one-sided story is bias; it may be writing, but it is not journalism.
Having my first child reminded me of the peace of nature, so we moved to a small coastal town – a slice of paradise south of Sydney and I spent precious time at home with my son. When my son started school, still passionate to use my writing to connect and inform, I studied teaching. For the next 12 years, I taught English in several NSW public schools. Having the opportunity to share my love of the English language and develop meaningful connections with students was a stimulating and rewarding challenge. Communication and relationships are our lifeline and supporting students to develop their confidence and skills was my guiding light throughout this time. Valuable learning occurs both in and outside of the classroom, and committed to providing students with a holistic education, I dedicated as much time as I could to providing students with rich extracurricular opportunities – from coaching soccer, running a Bike Club, a Drama Club, coaching debating teams and organising competitions, coordinating school magazines and newspaper competitions, film-making, organising excursions to the theatre and supporting whole school activities. Always keen to contribute to community, through my teaching role I also volunteered as Fundraising Community Liaison Officer and Secretary of the Environment Committee and supported students' participation in a local community sustainable group.
And then I was again blessed with my greatest pleasure of all – more of my own children. By this time, we had moved up the coast to a small bushland suburb on Lake Macquarie. Nothing has been more fulfilling – or all-encompassing – as my role of Mum. My partner supported my need to be at home during our children's early years, so we tightened our belts and I focused on my most important role – nourishing my children and watching them play.
I believe a connected community is essential to our health and wellbeing and so wherever I have lived, I have endeavoured to contribute positively to my community. Combining my passions of community, family, nature and health, I immersed myself in my new community, as always with my children by my side. I formed a local fruit and vegetable co-op with a group of us meeting weekly to select, sort and deliver fresh produce from farmers to our community. I was also an establishing member of our local Sustainable Neighbourhood Group aimed to develop community connection and enhance our relationship with the natural environment. Keen to provide my children meaningful play opportunities in nature, I qualified as a Child-led Nature Play Host, the second person to achieve this in Australia. I hosted and developed this nature playgroup, until we left the area several years later, following the principles that children need unstructured play and meaningful connections in nature for both their holistic development and to develop the will to care for nature as adults.
Over the years, my family has been challenged by several significant health issues, including birthing issues and allergies. I first aligned with The Health Australia Party because of their commitment to birthing rights for women, their insistence on maintaining – and improving – access to natural therapies and their recognition of food as medicine. I simply cannot imagine where my family would be now if we did not have access to quality natural therapists and medicines.
We are rapidly losing our freedom of choice in Australia. The freedom and safety of my childhood days – where neighbourhood kids would gather from dawn to dusk busy with the demands of play – are gone. And we now have to protect our children from issues our parents did not.  Even our rights as parents are in jeopardy. If we do nothing, we will continue to lose. I can no longer wait for others to fight for my family's basic human rights. I find it alarming when I do not see the values that were instilled in me at university only two decades ago; information must be honest and balanced, journalism must present both sides of a story. We can no longer accept the increasing restrictions being placed on us, on our families and on our health system.
I love my family, I love our health, I love our country and the freedom and rights it affords us that, until recently, we have been able to take for granted. I believe in community and I believe that together we can make a difference. I believe the Health Australia Party will fight to protect our freedoms – retaining our freedom of choice and access to natural therapies – in Parliament. So, I proudly stand with The Health Australia Party to ensure our country remains genuinely healthy and free.
Emily Wallis: WA State Secretary
EMILY WALLIS
Emily Wallis, is a bookkeeper, trained as a veterinary nurse, and is passionate about issues including health, animal welfare, pollution of soil, air and water including our oceans. She grew up on a small farm where her father had a true 'free range' poultry farm. In the 60's caged farming was introduced, unfortunately her father could not compete and he sold his farm soon after. Ironically, the system has done a complete turn-around, back to the original approach of free range/pastured poultry farming as it is more ethical.
The increased medication, risk of disease outbreaks and prepared food (often containing GMO grains) fed to the chickens together with the confined living space is not healthy for the chickens or for us.
A key interest of Emily's is her concern about the introduction of genetically engineered (GE) or genetically manipulated (GM) foods coming into and being grown in Australia. She volunteers for the GM-Free Australia Alliance, with a focus on the need for full and comprehensive labelling of all GM ingredients in all our food products.
In support of Healthy People, Emily believes that everybody has a right to choose an allopathic or a more natural approach to medical interventions, and citizens must be allowed to choose without discrimination. This includes ensuring that our drinking water is free from unnecessary additives and supporting the use of medicinal cannabis.
As a small business owner herself, Emily understands that small businesses are vital institutions providing much of the employment in Australia, and they must be encouraged and supported with a fair tax system.
In addition, Emily supports resource conservation through non‑polluting renewable energies, supporting our indigenous people through a holistic approach to their health care and the protection of whistle‑blowers to expose any corruption in the corporate industry and political arena.
Emily fully supports all of the five pillars of the Health Australia Party; Healthy People, Healthy Economy, Healthy Environment, Healthy Democracy and a Healthy Society to help deal with the issues facing our Australian community.