The following are the No.1 Candidates standing in the November Victorian State Election. We are planning to run two candidates in each of the 8 regions for the Upper House, so more details will follow.
Please click on each name to see details of each candidate (in alphabetical order).
Pippa Campbell - Northern Metropolitan
PIPPA CAMPBELL
Growing up on the North West Cost of Tasmania, Pippa has always understood the importance of community and its importance to the 'health' of a region. Compelled by the power of connection, Pippa studied anthropology at ANU, to better understand what brings us together.
Her love of food and cooking led her to work as a chef while studying. It was during this period that she recognised the power food has as a medium for connection. In fact, Pippa felt so strongly about this that in 2008 she opened her own café and Foodstore, Pippa May Cook in Thornbury.
Pippa has been a pregnancy, birth and parenting mentor. She works with parents to enhance the quality of support needed for parents to flourish and babies to thrive.
During her time working one on one with families she realised there was a greater need than was currently being provided. The idea of The Nests was conceived – permanent centres with all the support services families need in one place.
It is through these experiences that Pippa has developed the passion to work together with others towards a greater world community, through practices that strengthen positive relationships for all.
To follow Pippa on Facebook: https://m.facebook.com/motherhoodmattersevents/
Dr Isaac Golden - Northern Regional
Dr Isaac Golden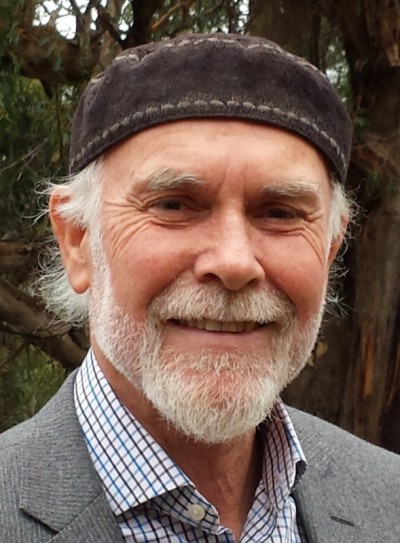 Dr Golden is a globally respected researcher, author, and speaker. His expertise has been called upon by the Indian and Cuban governments, and he has lectured in nine countries.
Dr Golden began his career in financial accounting and finance. In the early 1980's he changed careers to pursue an interest in natural medicine, most notably homeopathy, subsequently becoming a practitioner in 1984, an educationist and an active researcher in the field.
He founded the Australasian College of Hahnemannian Homoeopathy in 1990, which offers distance education courses in homoeopathic and natural medicine.
Dr Golden is a regular contributor to local and international academic journals, and is the author of eleven books on homoeopathy and over 100 articles.
He is a world authority on homoeoprophylaxis – the use of homoeopathic medicines for specific infectious disease prevention – and was the first person to be awarded a PhD from a mainstream Australian University for research on a homoeopathic topic.
He has undertaken immunisation research in Cuba and India at the request of Government authorities in those countries. In April 2016 he was invited by an Indian government department to visit that nation to advise on planned Dengue Fever immunisation programs in Delhi and Kerala State involving millions of people.
He has worked in a range of positions with Endeavour College of Natural Health, including Head of School and Business Manager Academic until 2012. He was an Honorary Research Fellow, Faculty of Science, Federation University Australia from 2013 to 2016. He is presently the Deputy Chair and a Research Advisor on the Ethics Committee of the National Institute of Integrative Medicine, and is a peer reviewer for a number of Australian and international professional journals.
Dr Golden was President of the Victorian branch of the Australian Homoeopathic Association – Australia's largest national organization of professional homoeopaths – from 1992 to 1998. In March 1999 he was awarded the Association's Distinguished Service Award for his "many years of service to the Australian Homoeopathic Association and for his significant contributions to the homoeopathic profession in Australia".
Dr Golden co-founded the Health Australia Party in 2015 when he saw a real need to commit to the defence of natural medicine, and has been working with colleagues in the HAP since then to effect change. He believes that Australians need to be shown the complete evidence base of natural medicines and see how safe and cost-effective they can be, and that the health system in Australia needs to be changed from the present disease management system to a health creation system.
Combining both training in economics and health, Dr Golden will provide informed and effective representation in Canberra for the vast majority of Australians who value their rights to choose the forms of healthcare that they wish to use, and also for those Australians who are concerned with the erosion of individual rights that has been occurring across the country over many years.
Dr Golden stands by the five pillars of the Health Australia Party:  healthy people, healthy economy, healthy environment, healthy democracy, and healthy society.
Andrew Hicks - Eastern Metropolitan
ANDREW HICKS
Andrew Hicks BAppScPhys, BEngComm
Registered Officer and Victorian State Secretary – Health Australia Party
Andrew Hicks has been involved in the Audio Visual and Video Conferencing industry for over 20 years. He currently owns and operates a specialist consulting firm with headquarters in Melbourne and operating in Canberra and Sydney. He has a Bachelor of Applied Science (Applied Physics) and a Bachelor of Engineering (Communications). In addition, he also holds a qualifications from InfoComm International as a Certified Technology Specialist – Design.
Since a young age, Andrew has always been involved in learning and working outside of the typical education institution. His work in video, sound and lighting production lead to a focus on meeting customers' needs, regardless of the individual situation. Technical bachelor degrees in science and engineering further developed a scientific approach and methodology to analysing any situation.
After University, his work lead him to a large national Audio Visual integrator, working on multi‑million dollar projects in various roles. In 2011, Andrew co‑founded Parity Technology Consulting to provide a specialist service that was lacking in the AV industry. The business has grown significantly with many clients ranging across Universities, Corporate and Government sectors. The reputation of the business is highly regarded, also winning a national award for a Government project.
With such a combination of client focus, project delivery and consultation services, Andrew has developed a skill set which can be applied to almost any situation, industry or role. The consultative approach combined with science and engineering allows in depth analysis of any problem, enabling the core issue to be established.
Andrew has a keen interest in holistic health, combining both natural medicine and western medicine. The two can work hand in hand to ensure the optimal health care for people, with their best interests truly at heart. Environmental and democratic aspects are also particularly important factors when looking at our society.
After watching the current and previous Governments, legislation, politics and widespread misinformation, Andrew decided to take a stand to make a difference in our country. The Health Australia Party has a solid, logical and balanced approach to the many aspects of life in Australia, as demonstrated by the five fundamentals of the party.
Briony Jenkinson - Western Metropolitan
BRIONY JENKINSON
Briony Jenkinson grew up in Rural Victoria (Horsham), which taught her much about the meaning of true grit. Country life showed Briony the meaning of hard work, honesty and perseverance which she has carried into her adult life.
An early career in banking and administration left Briony disillusioned with the corporate world and she began to search for greater meaning in her life. The birth of her first child allowed her the opportunity to retrain in the horticultural field, beginning her work in the great outdoors.
Small business is a particular passion of Briony's, which she believes is fundamental to the smooth running of the Australian economy. Over the years, she has run many businesses, from her first in landscape design to a professional female garden maintenance business.
More recently, Briony has fully embraced the holistic health care she has always dabbled in throughout her life and, paired with her love of retail, opened a health and wellness shopfront in her local area.
Briony strongly believes that the health of our people and our environment is paramount to any kind of future for this incredible country we are blessed to live in. Without these, we do not have a future. Briony is committed to doing whatever she can to work towards a healthy and prosperous Australia that we can all enjoy for many generations to come.
To follow Briony on Facebook: https://www.facebook.com/brionyjthenaturalway/
Tamsin King - South Eastern Metro
Tamsin King  
Tamsin grew up in an off grid home around a small town in central Victoria. Being brought up by very health conscious parents set the standards for where she is today and how she raises her own family.
After high school she moved to the western suburbs of Melbourne where she worked in Sales and Admin until going on maternity leave in 2009.
Being a mother of 3 young children she has always been very health conscious and been proactive with her family's health and sourcing alternate therapies when required.
She also runs a successful small business with her husband, working with the admin and accounts side.
As her children are getting older; she has become more passionate about educating others on healthy lifestyles, and consciously becoming more vocal about having Natural Therapies available to everyone.
Sonja Ljavroska - Western Regional
SONJA LJAVROSKA
Sonja Ljavroska grew up in the Western suburbs of Melbourne after migrating to Australia in 1982. Both her parents worked hard to pursue the Australian dream of owning their own business, in which Sonja helped out and learnt the ropes of from a very early age. It is here that Sonja learnt impeccable discipline for work and attention to detail. After 8 years, she began work in the building industry as Contracts Administrator and Customer Service Officer for several of Melbourne's medium sized builders.
While Sonja loved working in the building industry, she felt she had a more fulfilling calling and so she changed the direction of her career venturing into health starting with a Diploma in Remedial Massage.
After facing a series of her own health challenges, Sonja felt disheartened by the lack of success from the medical professionals who were treating her. More so, Sonja was shocked by the lack of support for natural therapies by these medical professionals. She always felt that modern medicine combined with ancient old alternative (primary) medicine together made a very powerful combination.
Deciding it was time to educate herself, Sonja completed the Advanced Diploma of Naturopathy. She quickly learnt basic principles that not only assisted in her own recovery but also that of her family.  The changes in her eldest son were particularly remarkable and his awareness of the food he ate and the impact it had on his health, made every excruciating assessment worth the journey.
Sonja's mission is to make every individual aware of the power of their own healing ability through food and natural therapies.
To follow Sonja  on Facebook, please click here https://www.facebook.com/SonjaLjavroskaWellnessCoach/
Ben Moore - Southern Metropolitan
BEN MOORE  
Ben Moore is an apiarist (beekeeper), environmentalist and owner of Ben's Bees. With extensive experience in varied roles, from working as a chef in Australia's finest restaurants, managing an exotic animal retail store, to running a successful small business with a focus on ethical beekeeping practices, Ben possesses a strong appreciation for holistic approaches to health and wellbeing.
Since founding Ben's Bees over ten years ago, Ben has built a passionate and loyal community of beekeepers– both professional and amateur– from across Australia and around the globe. His amicable personality, generosity and passionate outlook have led him to travel extensively to further his knowledge of apiary. Ben's reputation and profile have led to many opportunities, including presentations at international and local conferences, educational programs for adults and children, and numerous appearances on mainstream and community media.
However, this motivation extends beyond beekeeping, and Ben seeks the values inherent in beekeeping in all his life and career pursuits. Through his understanding of the immense value of bees, Ben recognises the intrinsic connection between health and the environment; without bees to pollinate the vast majority of the world's food crops, human existence is threatened. With this in mind, Ben acknowledges that health is undeniably the cornerstone to individual and societal success, which can only be fully realised through a genuine appreciation of the planet, its creatures and the wider human community.
To follow Ben on Facebook, click here (insert link – https://www.facebook.com/BensBees/)
Dr Geoff Pain - Eastern Regional
DR GEOFF PAIN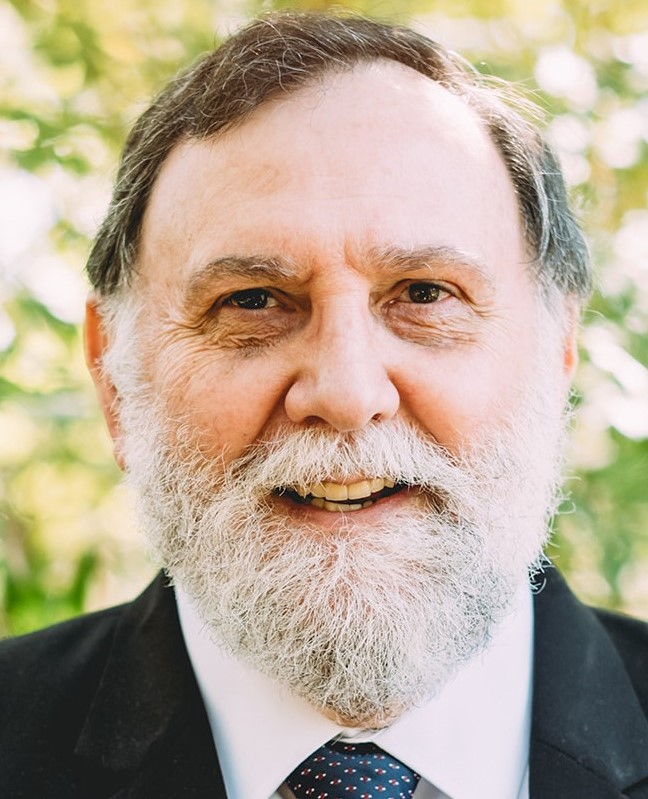 Dr Geoff Pain is a research scientist. He has completed many years of extensive study and professional on the job development, focusing on the sciences, medicine, business management, economics, and certain aspects of environmental law, among a wide range of other disciplines.
For a time, Geoff worked in the field of environmental pollution and toxicology. This led him to assist lawyers, including those working with Erin Brockovich, to seek compensation for workers, their widows and children, as well as entire communities exposed to and affected by industrial emissions.
Since then, he has been working in many and varied positions related to applying the data from research to enhance the quality of natural products.
Geoff's' research publications have been cited in over 1100 papers, patents and texts published by other scientists. He has appeared on radio and television current affairs programs including 4 Corners.
Over the last seventeen years he has reviewed extensive research on the effects of Fluoride on living creatures, which has led to him becoming an authority on the science behind the safety of Fluoride.
Geoff's deep knowledge and understanding of economic issues, as well as the complex science behind environment and health, is evident in the many projects he has undertaken. This allows him to find the best possible outcomes in a broad range of possible scenarios.
To follow Geoff on Facebook: https://www.facebook.com/GeoffPainForEasternRegionVictoria/